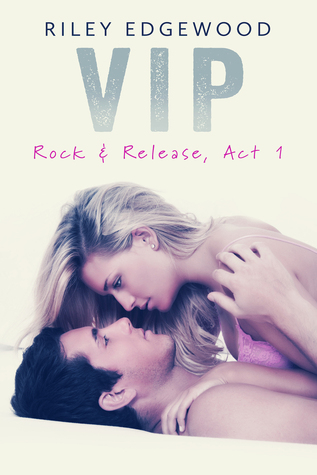 Publication date: November 17th, 2014.
Format: Kindle, 128 pages.
Synopsis: When Cassidy Evans scores VIP tickets to a concert, she decides to use them for one carefree night before beginning a summer internship at her father's Fortune 500 company. But one carefree night turns into a few too many martinis—with two unexpected twists: A steamy encounter with Gage Logan, sexy singer and guitarist, and a tempting job offer from Gage's boss to work at the concert venue she now knows quite intimately.
She definitely can't take the job. Her internship is an opportunity any business major would kill for. But the thought of working with her father, a man furious with grief over a family tragedy that struck six months ago, fills her with dread.
Then there's Gage. Working with him all summer could be hot. Cassidy can't stop flashing back to their night together. Molten kisses. His hands smoothing across the skin of her belly. The weight of his body above her own…
And suddenly the decision about how to spend her summer is much, much harder to make.
My review: I started this on December 31st 2014 as one of the last books of the year.
It was short, sweet and to the point.
Overall, I found this to be a well written short fiction – this is part one of a three part serial – but I found it a little too rushed in terms of the relationship between the two main characters. Obviously in real life things can and do happen that quickly but to me a relationship is a long term thing and not something that can happen in two days.
It is a contemporary type of romance – girl meets boy, they develop a relationship, there's a ghost in both Cassidy and Gage's lives – Cassidy's helps to put her off a "thing" with Gage which considering the situation makes sense in a way.
Gage is a very likeable character but I'm not overly fond of Cassidy's character – she gave me the feeling that she would give up too easily in anything relating to Gage and for me she did. She didn't fight enough for something that she wanted in my opinion.
While I enjoyed VIP (Rock & Release, Act 1) it isn't a series I could find myself finishing.
My rating: 3 stars