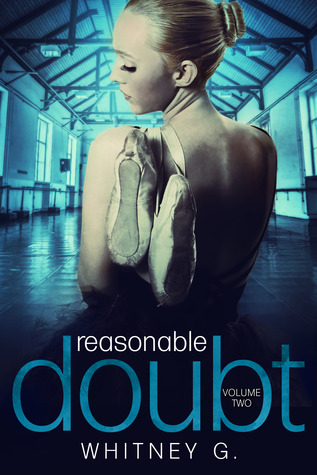 Publication date: May 19th, 2014
Format: Kindle, 67 pages
Synopsis: She lied to me…
She betrayed the one rule that I'm most adamant about: Honesty. Complete and utter fucking honesty.
I really wish she was someone else—someone who didn't have the ability to make me feel, someone I could easily discard like the hundreds of women before her.
She isn't.
I'm drawn to her like I've never been drawn to a woman before—completely captivated by the very sight of her. But unfortunately, with my past slowly re-surfacing for all of the world to see, I'll have to find a way to let her go.
She can never be mine.
My Review: We already know that Andrew is a prick, lets face facts. What we didn't know – and neither did Aubrey – is that he's married. *boooo hisss* Andrew panics when Aubrey gets too close to him and kicks her out of his house.  Aubrey is not only an intern at Andrew's law firm but she's also a double major at college – pre-law and ballet.
Aubrey has many problems with her family, they do not in any way approve of her dream to become a ballerina but she still does it and lands herself the position of Odette/Odile in Swan Lake.  Understandably she's thrilled but she can't tell her parents because they don't care, so she tells Andrew.
Throughout this installment, there's sexual tension, sex, hate, love, and more lies.
Andrew's wife appears back in his life and for someone who says he hates lies that's a pretty big thing to keep from someone.  It appears though that all is not what it seems and the truth is pretty good.
I really liked the style of writing, the characters and their back stories.  There was a few minor editing errors that I spotted but that didn't take away from the fact that this was a good novella.
My rating: 4 stars