Hi all!  This week's Top Ten Tuesday feature as hosted by The Broke and The Bookish is: Freebie! As it's a free subject I decided to go with the Top Ten Books on my Wishlist. When you take into account that my wishlist is over 300 books strong, you can guess how hard this was to choose from.
In no particular order:
1. Delta of Venus by Anaïs Nin – There are many quotes around the internet from this book that made me fall in love with it.  I haven't read it but it's numero uno on my wishlist and the one I want to read the most.  I want it in many different formats so I can take it everywhere with me.
2. On the Edge by Ilona Andrews – I love Ilona Andrews Kate Daniels Series, I fell in love with Curran andher other characters and I think her writing style is brilliant.
3. Lilith Enraptured by Michelle M. Pillow – I have a love affair with Michelle M. Pillows books. I'd love to meet her and get her to sign my kindle 😀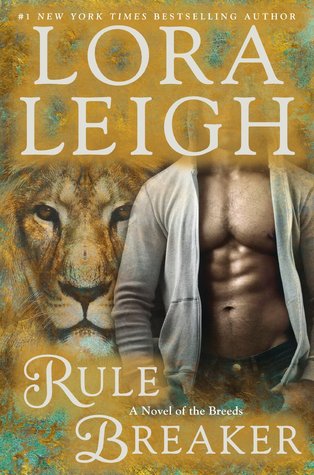 4. Rule Breaker by Lora Leigh – This lady introduced me to genetically modified men and women.
5. Nightborn by Lynn Viehl – I have the rest of Lynn's Darkyn series and spin-offs and this is just another spin-of that I want to read.
6. Embrace of the Damned by Anya Bast – Anya Bast wrote one of – what I think – the best witchy and fae series out there. Both of those series were amazingly well written.
7. The Twisted Kiss by Anya Bast – As above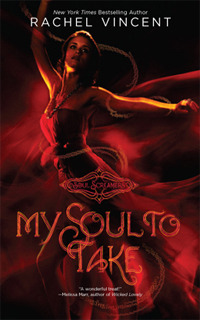 8. My Soul to Take by Rachel Vincent – I read her Shifters series and loved the characters and the writing style.  I recently bought them in kindle edition I like them that much.  Though I'm not a huge fan of YA novels, I want this series.
9. Shifting Plains by Jean Johnson – I read Jean Johnson's Sons of Destiny series (currently reading book #7 The Flame of 8) and the world that she created was unlike any other that I'd read before.  Multiple planets and universes all collide together and create a mixture that I enjoy.
10. The Blinding Knife by Brent Weeks – It's Brent Weeks need I say anymore?