Hi all!  This week's Top Ten Tuesday feature as hosted by The Broke and The Bookish is: Top Ten Books On My TBR For Summer 2015.  My TBR is huge so I had to whittle it down to the ones I want to read in the next few weeks.  Enjoy!
All images link back to their respective Goodreads page.
1. Deep by Kylie Scott – It's the final book in the four-part series, I've read the other three and straight up fell in love with them all.  The writing style is the perfect combination of serious and humour, the characters all mesh well together and there's a subtle overlapping of plot through out them all.
2. Beautiful Secret by Christina Lauren – Most recent installment of the Beautiful Bastards series.  I haven't got round to reading it yet but I loved the others.
3. Kushiel's Dart by Jacqueline Carey – I thought it had a beautiful cover and a very unique sounding plot.
4. The Iron King by Julie Kagawa – Anything Fae and I'm there
5. Tangled Web by Crista McHugh – This sounds like a very unique twist to an Assassin novel.  I'm a fan of novels with Assassin's but there are so few that I find that when I do, I'm all over it.
6. Down London Road by Samantha Young – It's set in the United Kingdom, plus the first one was outstanding.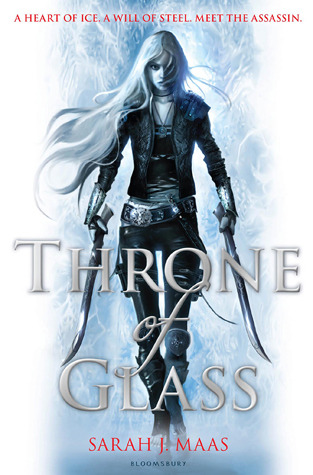 7. Throne of Glass by Sarah J. Maas – I've heard such good things about the Throne of Glass series.  I've read The Assassin's Blade and I enjoyed that immensely, and I've heard very good things about this novel.
8. Blood Bound by Rachel Vincent – It's Rachel Vincent.
9. My Soul to Take by Rachel Vincent – Again, it's Rachel Vincent.  I enjoyed her adult series, I'd like to see what her YA are like.
10. Shatter Me by Tahereh Mafi – I've heard some real interesting things about Shatter Me, I found it by accident one day but it looks very good