Happy end of July everyone!
I like July and for many reasons – the biggest are that it's the midpoint of the year where the first six months are behind us and I look forward to what the next six months have in store for me.  In July, I feel like I was a bit behind on my reviewing and focused more on the meme's but I still read more than I thought I did.  I feel like I read less than I have done in the past but it's probably because it took me a while to finish a few of these books (Assassin's Creed!)
I look forward to reading everyone else's wrap-ups and seeing what is in store for us all.
All images link back to their respective Goodreads page.
Books
Tool by Sabrina Paige
Assassin's Creed: Renaissance by Oliver Bowden – Review 

Half-Blood by Jennifer L. Armentrout – Review
Spider's Bite by Jennifer Estep
King's by Mimi Jean Pamfiloff – Review
Her Fallen Angel by Felicity Heaton
Lilith Enraptured by Michelle M. Pillow
Last Kiss Goodnight by Gena Showalter – Review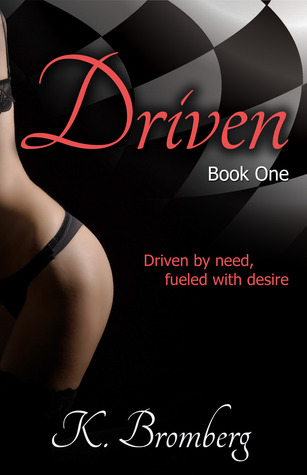 Driven by K. Bromberg
Masters of Seduction: Vol. 1 by Various
Down London Road by Samantha Young – Review
Total books read: 11
Total books reviewed: 5
---
Book Haul
14th July – Combined in that day's Top Ten Tuesday Post
---
Top Ten Tuesday
Week 1 – Top Ten Hyped Books I've Never Read
Week 2 – Last Ten Books That Came Into My Possession
Week 3 – Ten Books That Celebrate Diversity/Diverse Characters
Week 4  – Ten Characters Who Are Fellow Book Nerds
---
WWW Wednesdays
Week 1 – 1st July
Week 2 – 8th July
Week 3 – 15th July
Week 4 – 22nd July
Week 5 – 29th July
---
That's What HE Said Thursday
Week 1 – 2nd July – Hawke Snow from the Psy-Changeling series by Nalini Singh
Week 2 – 9th July – Kaleb Krycheck from the Psy-Changeling series by Nalini Singh
Week 3 – 16th July – Marc Ramos from the Shifters series by Rachel Vincent
Week 4 – 23rd  July – Aiden St-Delphi from the Covenant series by Jennifer L. Armentrout
Week 5 – 30th July – Reyes Farrow from the Charley Davidson series by Darynda Jones