This is a weekly meme hosted by Taking on a World of Words.  You can participate by answering three simple questions.
The Three Ws are:
What are you currently reading?
What did you recently finish reading?
What do you think you'll read next?
All images link back to their respective Goodreads page.
What am I currently reading?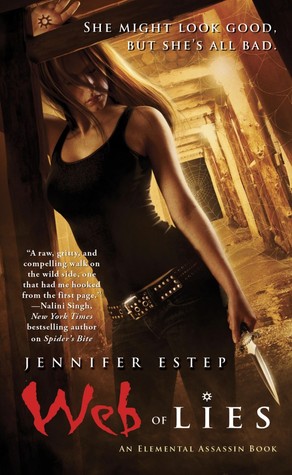 I'm still reading Web of Lies not because it's bad to read and it's taking me ages
but purely because I've sort of put it on the back burner and have decided to reduce my TBR pile a little bit. Web of Lies was one of those spur of the moment buys where I knew I was going to read it, I just didn't think I'd finish it anytime soon.
I'm also reading Bond With Me which is taking me a little while to get into, it's an interesting subject matter because I love books about Fallen Angels and it has a pretty odd twist to it though not odd in a bad way. 
I also added Once Burned to the front of my Kindle pages so that's next up for me to start in the next day or so. I love Jeaniene Frost's Cat and Bones series and the characters in it are all fabulous and frankly, I've been waiting a long time to hear the story of Vlad Tepesh.
What did I recently finish reading?
I finally got around to finishing Born in Blood by Alexandra Ivy this week, it was first to be finished and it took me five days to do so.  You can find my review here. I wouldn't read it again and unfortunately I can't get back the five days it took me to read it either.
I also finished Samson's Lovely Mortal – which considering the absolutely palava it was to actually get the book to open, resulting in a complete kindle reset (I can still feel the sadness of having to put a few hundred books back on my kindle and back in the order I had them). It was a really good book and I'm sure to purchase the rest of the Scangaurds series in the near future.
 What do I think I'll read next?
I will probably read Lucifer's Rogue (re-titled as The Vampire Voss) by Colleen Gleason next.  It's been on my list for a while but I did thing backwards and bought the second book first, the third book second and the first book last – gotta love a bargain! I'm a fan of Colleen's Victoria Gardella Chronicles and a fan of Regency novels also.  Colleen's work has a distinct Buffy The Vampire Slayer meets Regency London vibe to it.
Next up is probably Sterling by Dannika Dark, I haven't read much of Dannika's work in the past but I look forward to reading it.  It's got a magic
twist to it and I like Mages.  There are a lot of mixed reviews for this book from one star to five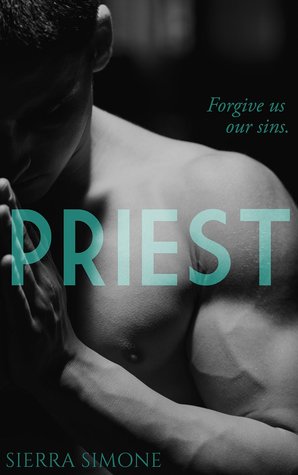 stars but I try not to judge a book by its reviews – after all, one man's trash is another man's treasure.
I keep adding Priest by Sierra Simone to my WWW Wednesday posts but I haven't actually read it.  Hopefully, this week I'll be able to get in there and read it.  I've read some really strong reviews on it and there's a nice taboo twist to the story even if you don't judge the hell out of it by the cover and blurb.