This is a weekly meme hosted by Taking on a World of Words.  You can participate by answering three simple questions.
The Three Ws are:
What are you currently reading?
What did you recently finish reading?
What do you think you'll read next?
All images link back to their respective Goodreads page.
What am I currently reading?
I am currently reading Circus of the Damned by Laurell K. Hamilton.   Every year I choose one series to re-read so I can catch up on the most recent release, in honor of the signing I attended on 7th August I chose to re-read the Anita Blake: Vampire Hunter Series.
I am still reading Web of Lies by Jennifer Estep – not because I can't get into it but because I forgot I was reading it :).
I borrowed Blood Trinity by Sherrilyn Kenyon and Dianna Love from the library as I am so far behind in reading the authors that I love.
 What did I recently finish reading?
I recently finished Once Burned by Jeaniene Frost.  I kind of made a boo-boo though as I missed out on reading Eternal Kiss of Darkness which is the book before this spin-off series starts.  Once Burned is the second spin-off series from Jeaniene's flagship Cat & Bones Night Huntress series.
I finished Guilty Pleasures by Laurell K. Hamilton in honor of the signing.  I forgot how much I actually enjoyed that book.  It took me 3 hours to
read it and I remember it all like I was reading it for
the first time (14 years ago).
I also finished The Laughing Corpse by Laurell K. Hamilton.  I forgot how much distaste I felt for Dominga Salvador in this book but I'm glad I finished it. I've moved on to book 3 now.
What do I think I'll read next?
I'll probably read The Mighty Hunter next, it's only a novella and only 170+ pages,
should only take me an hour or two if I read slowly.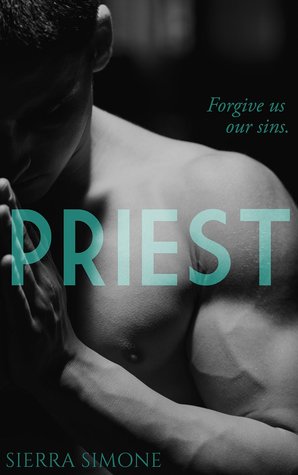 Who knows, maybe I'll actually get around to reading Priest at last.  It's been on a few of my WWW posts as I'll read it next but I never actually have.
I'm pretty desperate to read The Bourbon Kings to see how different it is to J. R. Ward's usual writing style and I'm hoping to get this read at least a little bit.