I've just done a book haul for digital but this, this is a BONUS book haul.  I just sat and flicked through 40 pages of Kindle Summer Sale on the Amazon.co.uk website and picked up a couple of wicked bargains.
All images link back to their respective Goodreads pages.
All Amazon links are for the UK Amazon only.  Any deals may or may not transfer over to the international sites.
Now I absolutely LOVE Brandon Sanderson books – he's an auto-buy author but I'm behind in a few series but I just picked up the two below:
 Ten years ago, Calamity came. It was a burst in the sky that gave ordinary men and women extraordinary powers. The awed public started calling them Epics. But Epics are no friend of man. With incredible gifts came the desire to rule. And to rule man you must crush his wills.
Nobody fights the Epics…nobody but the Reckoners. A shadowy group of ordinary humans, they spend their lives studying Epics, finding their weaknesses, and then assassinating them.
And David wants in. He wants Steelheart – the Epic who is said to be invincible. The Epic who killed David's father. For years, like the Reckoners, David's been studying, and planning – and he has something they need. Not an object, but an experience.
He's seen Steelheart bleed. And he wants revenge.
My partner has this book in paperback and he still hasn't read it.  I threatened to steal it from him and read it before he could (this threat was whilst I was smelling the new book smell – I love that smell don't you?) I just picked it up from Amazon for £1.99!! Bargain! An absolute bargain.
Another Brandon Sanderson book I picked up is this one:
According to mythology mankind used to live in The Tranquiline Halls. Heaven. But then the Voidbringers assaulted and captured heaven, casting out God and men. Men took root on Roshar, the world of storms. And the Voidbringers followed . . . They came against man ten thousand times.
To help them cope, the Almighty gave men powerful suits of armor and mystical weapons, known as Shardblades. Led by ten angelic Heralds and ten orders of knights known as Radiants, mankind finally won. Or so the legends say.
Today, the only remnants of those supposed battles are the Shardblades, the possession of which makes a man nearly invincible on the battlefield.
The entire world is at war with itself – and has been for centuries since the Radiants turned against mankind. Kings strive to win more Shardblades, each secretly wishing to be the one who will finally unite all of mankind under a single throne.
On a world scoured down to the rock by terrifying hurricanes that blow through every few day a young spearman forced into the army of a Shardbearer, led to war against an enemy he doesn't understand and doesn't really want to fight. What happened deep in mankind's past? Why did the Radiants turn against mankind, and what happened to the magic they used to wield?
I've had The Stormlight Archive Book One – The Way of Kings Part One for years and could never find The Way of Kings Part Two. Until the 7th August when I found it at Forbidden Planet in London, my best friend bought it for me – for which I am forever grateful – but with the Carpal Tunnel that is currently whooping my butt I know I wouldn't be able to read the book for a very long time.
I just picked The Stormlight Archive Book One from Amazon (which is The Way of Kings Part One AND Part Two – paperback editions for the complete Way of Kings vary between £15.99 and £22.99+) for a grand total of £2.99!!!
---
This next book I've had a copy of from the library for ages but haven't got round to reading it.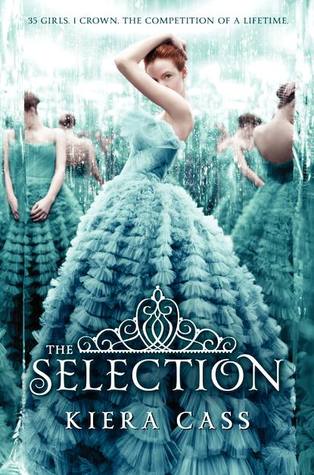 For thirty-five girls, the Selection is the chance of a lifetime. The opportunity to escape the life laid out for them since birth. To be swept up in a world of glittering gowns and priceless jewels. To live in a palace and compete for the heart of gorgeous Prince Maxon.
But for America Singer, being Selected is a nightmare. It means turning her back on her secret love with Aspen, who is a caste below her. Leaving her home to enter a fierce competition for a crown she doesn't want. Living in a palace that is constantly threatened by violent rebel attacks.
Then America meets Prince Maxon. Gradually, she starts to question all the plans she's made for herself—and realizes that the life she's always dreamed of may not compare to a future she never imagined.
I just picked up The Selection from Amazon for £1.49 in the Summer Sale and to make me even happier I also picked up The Elite for £1.99!!!
The Selection began with thirty-five girls.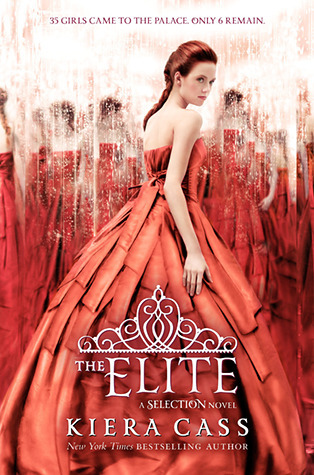 Now with the group narrowed down to the six Elite, the competition to win Prince Maxon's heart is fiercer than ever—and America is still struggling to decide where her heart truly lies. Is it with Maxon, who could make her life a fairy tale? Or with her first love, Aspen?America is desperate for more time. But the rest of the Elite know exactly what they want—and America's chance to choose is about to slip away.
The ONLY downside to these four bargains is that it strictly these books that are on sale.  It would have been fabulous if the others had been on sale too.
Not only were these books there but there was also Daughter of Smoke and Bone, Shiver, Eleanor and Park, White Hot Kiss, Angelfall, Rogue, plus LOADS more. I love a sale.
You guys should totally check it out!
Happy reading 🙂