That's What HE Said Thursday is a weekly book meme as hosted by Chapter Break. Every Thursday post a favourite line from your book boyfriend to his heroine.  A piece of dialogue direct from a book and not a description of the male in question.
---
There's one HUGE disappointment with the Stage Dive series.  It's only four books long.  Other than that I absolutely ADORE the series, Jimmy is my favourite – he's got this bad boy look to him and he's got asshole in spades but despite this, he's the kind of man you think about at night (if you catch my drift *waggles eyebrows*). Throughout the first 2 books in the series he comes across as aloof and a big asshole. Then Lena comes in to his life and everything changes.
The quote below is Jimmy after Lena and I think it's beautiful.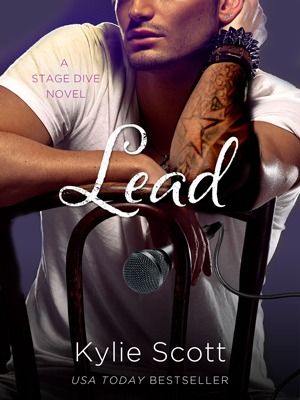 "Don't hate me, Lena," he whispered. "You want to be mad at me when I do dumb things, that's fine. But don't ever hate me. I couldn't take that, not from you."