This is a weekly meme hosted by Taking on a World of Words. You can participate by answering three simple questions.
The Three Ws are:
What are you currently reading?
What did you recently finish reading?
What do you think you'll read next?
All images link back to their respective Goodreads page.
What am I currently reading?

I am still reading Circus of the Damned – though to be fair I haven't actually opened it yet. As I mentioned a few weeks ago I'm re-reading the Anita Blake series for the sheer joy of it; I also think that I'll re-read the Meredith Gentry series as well because I love that series (Doyle is my main man!).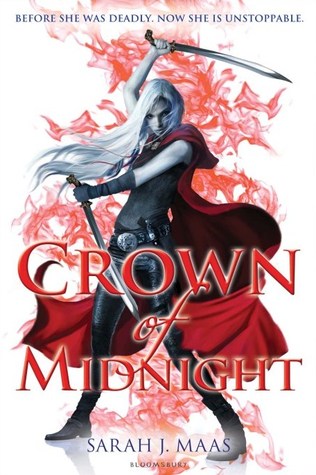 I'm reading Crown of Midnight by Sarah J. Maas in preparation for the release of Queen of Shadows. My copy will be arriving a week after the release date unfortunately (damn you Amazon!) but this gives me plenty of time to read Crown of Midnight and Heir of Fire to catch up. I'm enjoying Crown of Midnight although I'm only a couple of chapters in to the book, Chaol gets me at the moment – when will he realise?
I've purposely left these two books until this time of the year even though I've had them since May just so I can read all three straight after each other. You can guarantee that everyone is going to have a review up of Queen of Shadows within the first week or two depending on how fast everyone reads.
I'm also reading Steelheart by Brandon Sanderson. It's like all Marvel and DC Comic book heroes go evil and go on a rampage; it's a mash-up of some simple sci-fi and comic book heroes but in true Sanderson style, he's made it his own. I'll be reviewing this one for sure!
What did I recently finish reading?
After the disappointment of The Mighty Hunter, I went into Commanding the Tides with the same expectation. I am pleased to say that it was much better than The Mighty Hunter and is what gave the series their overall 3 star mark – the third installment Captive of the Deep, was unfortunately worse that The Mighty Hunter. You can read my review of Commanding the Tides here.
At only 88 pages, I didn't feel like Captive of the Deep deserved a full blown review as it's counterparts did, most especially seeing as those
88 pages were predominantly filled with smutty sex scenes, very little dialogue and a heroine that refused to speak unless she was yelling at the hero.
I recently finished Warship by Joshua Dalzelle also. I've had it since the beginning of the year and I was dubious as anything towards it as Sci-Fi like this is not quite my genre so to speak. My partner read it and he enjoyed it immensely so I thought I'd give it the benefit of the doubt and read it. I really enjoyed it and you can find my review here.
What do I think I'll read next?
I finally sorted out my To Read shelf on Goodreads and to be fair I hope I stick to the list that I've set out. So far so good!
By the time next week comes, I'll have finished Steelheart and hopefully made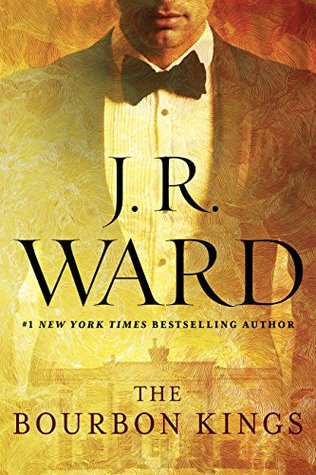 a start on Priest as it has been on multiple WWW Wednesday posts and because I really really want to read it I've bumped it to the top of my To Read Goodreads shelf.
Second on that list is The Bourbon Kings by J.R. Ward, I had it pre-ordered months ago and when it was finally released I was too busy reading other books to get around to it. Hopefully with this new system in place *cough* no chance *cough* I'll be able to read the books in the order I want to read them in. I'm even more excited to read The Bourbon Kings as apparently NBC have picked it up to turn it into a TV show and I'm well excited.