This meme formerly hosted by MizB, is now hosted by Sam over at Taking on a World of Words.
Why not join in? Just answer the following three questions in a post and then put a link to that post in the Comments over at Taking on a World of Words.
The questions are:
What are you currently reading?
What did you recently finish reading?
What do you think you'll read next?
All images link back to their respective Goodreads page.
What am I currently reading?
Goodreads synopsis: Darkly gifted and dangerously skilled, they were once the nation's most powerful asset. Betrayed by unknown enemies, unable to trust anyone—not even one another—the Phoenix hold the key to unlocking a conspiracy steeped in blood and fire. To survive, they'll have to solve…The Phoenix Code
CUT by Lara Adrian
Community college professor Ethan Jones is living a lie. A precognitive agent known as Zephyr, Ethan is accustomed to subterfuge and deception, but when the Phoenix program is betrayed, he's forced to cut all ties to the life he's made and everyone in it—including smart, beautiful Tori Connors, the one woman who tempted the cold agent to let down his impenetrable facade.
A chance encounter years later and thousands of miles away thrusts the lovers together again, and this time Tori refuses to let Ethan deceive her. Although he is a dangerous enigma, Tori still desires him, and soon their inconvenient reunion becomes a temptation too strong to resist. With assassins closing in, Ethan and Tori embark on a desperate race for their lives—one that will put their tentative trust to the ultimate test.
RUN by Tina Folsom
Motorcycle mechanic Scott Thompson isn't the laid-back loner he makes everyone believe. Three years ago, he was known as Ace, one of an elite group of agents in a top secret CIA program. However, the preternatural ability that made him invaluable to the government could now be his downfall, when his skill alerts him to a disaster bound to kill dozens of innocents unless he intervenes.
Journalist Phoebe Chadwick needs to persuade her editor to spare her from department cuts that threaten her job. When a mysterious stranger prevents an accident that would have killed her and many others, Phoebe goes after the story. But bad boy Scott is a reluctant hero unwilling to answer her questions, despite the sizzling chemistry that ignites between them. As his enemies hunt him down, Scott must decide if he can trust Phoebe—and how far he's willing to go to keep her safe at his side.
Current Completion: 4%
∞
Goodreads Synopsis: How far are you willing to go to start over?
Rook Walsh is homeless, jobless, and down to her last ten bucks when opportunity knocks her in the head and delivers a once in a lifetime opportunity.
Antoine Chaput knows the minute he spies Rook in his studio that she's got The Look. The dark and desperate look he must have to land the exclusive TRAGIC media contract.
Rook is paired up with top model Ronin, and he knows exactly what to do to make her blush for Antoine's camera. Her luck changes in an instant and suddenly she's got more attention and exposure than she can handle–both in front of the camera and behind the scenes.
Current completion: 2%

What did I recently finish reading?

Goodreads Synopsis: From the bestselling author of the Mistborn Trilogy and co-author of the final three books of Robert Jordan's Wheel of Time series comes the tale of a heretic thief who is the only hope for the survival of an empire.
Shai is a Forger, a foreigner who can flawlessly copy and re-create any item by rewriting its history with skillful magic. Though condemned to death after trying to steal the emperor's sceptre, she is given one opportunity to save herself. Despite the fact that her skill as a Forger is considered an abomination by her captors, Shai will attempt to create a new soul for the emperor, who is almost dead from the attack of assassins.
Skillfully deducing the machinations of her captors, Shai needs a perfect plan to escape. The fate of the empire lies in one impossible task. Is it possible to create a forgery of a soul so convincing that it is better than the soul itself?
My verdict: ★★★★
∞

Goodreads Synopsis:
 Hard times mean hard choices, but falling for Noah Wilder is easy. Beneath his suit and tie, he's seriously inked and seriously irresistible. When he walks into the Hot Ink Tattoo Studio, the attraction between him and studio receptionist Zoe is mutual – and fierce. And after the opportunity to ditch her demeaning second job to work for him instead arises, suddenly he's her boss … and much more. With lines blurred in every way imaginable, can she balance passion and professionalism with doing what's best for her struggling family?
Attraction is a powerful thing. So is former fighter Noah's drive to make his growing mixed martial arts promotion company succeed, and if business happens to coincide with pleasure, so much the better. Tattooed beauty Zoe Ramsey is all his when she's not working at Hot Ink – for twenty hours a week, anyway. When circumstances bring them close faster than they ever imagined, can he make her see that he's just as serious about her as he is about the business he's poured his heart and soul into?
My Verdict: ★★★
∞
Goodreads Synopsis:
 Turner Campbell is an asshole.
I f*cking hate him.
But I can't get enough either.
He sings like an angel and f*cks like a devil.
If I could, I'd run away and never look back because to tell you the truth, I think this man might be the death of me.
***
Naomi Knox is a bitch.
I can't f*cking stand her.
But I can't stop thinking about her either.
She looks like an angel and plays like a devil.
If I could, I'd f*ck her good and forget all about her, but to tell you the truth, I think this woman might be my last saving grace.
My Verdict: ★★
Language was absolutely disgusting in this book.
∞
Goodreads synopsis:  Unbelievable… After months of admiring Arianna during their tattoo sessions, James is half in love and completely in lust. When he finally asks her out, things move at lightning speed, until he gets her home… Where someone has abandoned a baby on his doorstep. Arianna should be running in the opposite direction, so why is she the one who comes to his rescue when he has nowhere else to turn?
Unlovable… Arianna's past holds a secret sure to crush James' attraction to her, which is too bad because he's exactly the kind of guy she'd choose for herself, if things had been different. She knows she should abandon their failed attempt at a fling, but she can't turn her back on him and his newborn niece – they need all the help they can get. Being a part of his life while fighting her feelings for him is hard, and resisting his feelings for her is even harder.
My Verdict: ★★★
∞
Goodreads synopsis: For thirty-five girls, the Selection is the chance of a lifetime. The opportunity to escape the life laid out for them since birth. To be swept up in a world of glittering gowns and priceless jewels. To live in a palace and compete for the heart of gorgeous Prince Maxon.
But for America Singer, being Selected is a nightmare. It means turning her back on her secret love with Aspen, who is a caste below her. Leaving her home to enter a fierce competition for a crown she doesn't want. Living in a palace that is constantly threatened by violent rebel attacks.
Then America meets Prince Maxon. Gradually, she starts to question all the plans she's made for herself—and realizes that the life she's always dreamed of may not compare to a future she never imagined.
My Verdict: ★★★★
Review to follow in the New Year
∞
Goodreads synopsis: We are told that God will punish the wicked. That sinful men will reap what they sow. We are told to scourge our souls with prayer and pain to become clean once again.
Well, here I am. Wicked and sinful. Desperate to become clean…even though it feels so good to be dirty.
But even I never expected what came next.
Even I never expected my punishment to come so soon
My Verdict: ★★★
∞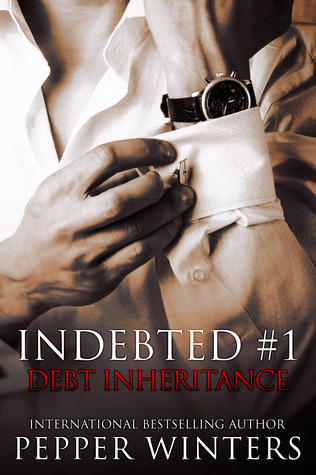 Goodreads synopsis: "I own you. I have the piece of paper to prove it. It's undeniable and unbreakable. You belong to me until you've paid off your debts."
Nila Weaver's family is indebted. Being the first born daughter, her life is forfeit to the first born son of the Hawks to pay for sins of ancestors past. The dark ages might have come and gone, but debts never leave. She has no choice in the matter.
She is no longer free.
Jethro Hawk receives Nila as an inheritance present on his twenty-ninth birthday. Her life is his until she's paid off a debt that's centuries old. He can do what he likes with her—nothing is out of bounds—she has to obey.
There are no rules. Only payments.
My Verdict: ★★★
I felt undeniably sleazy reading this
∞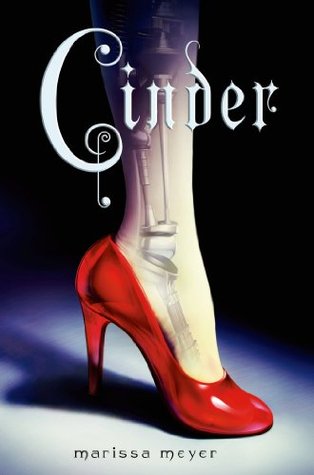 Goodreads synopsis: Humans and androids crowd the raucous streets of New Beijing. A deadly plague ravages the population. From space, a ruthless lunar people watch, waiting to make their move. No one knows that Earth's fate hinges on one girl.
Cinder, a gifted mechanic, is a cyborg. She's a second-class citizen with a mysterious past, reviled by her stepmother and blamed for her stepsister's illness. But when her life becomes intertwined with the handsome Prince Kai's, she suddenly finds herself at the center of an intergalactic struggle, and a forbidden attraction. Caught between duty and freedom, loyalty and betrayal, she must uncover secrets about her past in order to protect her world's future
My Verdict: ★★★★
Review to follow in the New Year
∞
Plus I also finished: Lunatic Cafe by Laurell K. Hamilton, A Hunger Like No Other by Kresley Cole and the entire Beauty series by Skye Warren.
What do I think I'll read next?
Officially this is my last post until the New Year. A successful hand operation has put me out of commission for a few weeks. I've read 283 books this year, smashing my target of 210 and I'm aiming for 300 by the end of the year.
I hope you all have a smashing Christmas and New Year!
Happy Reading!
xoxo