This meme formerly hosted by MizB, is now hosted by Sam over at Taking on a World of Words.
Why not join in? Just answer the following three questions in a post and then put a link to that post in the Comments over at Taking on a World of Words.
The questions are:
What are you currently reading?
What did you recently finish reading?
What do you think you'll read next?
All images link back to their respective Goodreads page.
 
What am I currently reading?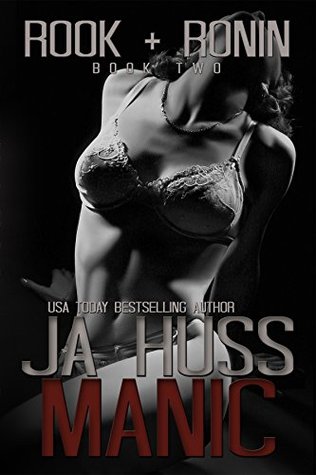 Goodreads Synopsis: TRAGIC is over and Rook is ready for the future—Spencer Sh
rike and the STURGIS contract!
It's three months of body art modeling! That means three months of Spencer Shrike's paintbrush all over her body, three months in front of Antoine's camera, and three months of twenty-four hour filming for Spencer's Biker Channel reality show.
Wait a minute…what reality show? Maybe she should've read that STURGIS contract a little closer? 😉
Sure, Rook's bank account is almost overflowing, but Ronin is angry, Clare is trying to escape rehab, Antoine is a worried mess, and Elise is just trying to hold everyone together. Her new family is about to fall apart before she even gets the chance to enjoy them.
Add in a mysterious man from her past, a road trip to the famous Sturgis Motorcycle Rally, and a final show in front of the entire world where all her goods are on display, and you've got Manic—a new adult contemporary romance that will definitely make your summer sizzle!
Current completion: 15% – Currently reading Manic from the complete 7 book series bundle
∞
Goodreads Synopsis:
Hotshot sports editor Cole Sharpe has been freelancing for Oxford for years, so when he hears about a staff position opening up, he figures he's got the inside track. Then his boss drops a bombshell: Cole has competition. Female competition, in the form of a fresh-faced tomboy who can hang with the dudes-and write circles around them, too. Cole usually likes his women flirty and curvy, but he takes a special interest in his skinny, sassy rival, if only to keep an eye on her. And soon, he can't take his eyes off her.
Penelope Pope knows all too well that she comes off as just one of the guys. Since she's learned that wanting more usually leads to disappointment, Penelope's resigned to sitting on the sidelines when it comes to love. So why does Cole make her want to get back in the game? The man is as arrogant as he is handsome. He probably sees her as nothing more than a barrier to his dream job. But when an unexpected kiss turns into a night of irresistible passion, Penelope has to figure out whether they're just fooling around – or starting something real.
Current completion: 6%

What did I recently finish reading?

Goodreads Synopsis:
Her mission: six-months without men.
But he has other ideas.
As Stiletto magazine's foremost relationship expert, Grace Brighton should have seen it coming – her boyfriend has been having an affair right under her nose.
Jake Malone is one great story away from editor, and the company challenges him to a little friendly competition with Grace Brighton – who has a better read on the opposite sex?
Only Grace isn't the pushover that he anticipated, and Jake sees something in her he never expected. Can the city's number-one heartbreaker convince a woman who's given up on love that he's worth the risk?
My verdict: ★★★★
∞

Goodreads Synopsis:
New York's hottest "sexpert" has been living a lie – and it's up to one man to keep her honest … all night long.
Riley McKenna knows sex – good sex, bad sex, kinky sex. Her articles in Stiletto magazine are the publication's most scandalous – and the most read. But when Stiletto's fiftieth anniversary issue requires her column to get a lot more personal, Riley is forced to confront a long-hidden secret: her own sexual experience is limited to one awkward college encounter.
Now Riley is about to call in the favour of a lifetime from the one man who's always held her heart…
My Verdict: ★★★★
∞
Goodreads Synopsis:
 As Stiletto magazine's authority on all things breakup-and-heartache, Emma Sinclair writes from personal experience. Five years ago, Emma was Charlotte, North Carolina's darling debutante and a blushing bride-to-be. Now she's the ice queen of the Manhattan dating scene. Emma left her sultry Southern drawl behind, but not even her closest friends know that with it she left her heart. Now Emma's latest article forces her to face her demons—namely, the devilishly sexy guy who ditched her at the altar.
After giving up everything for a pro-soccer career, Alex Cassidy watches his dreams crumble as a knee injury sidelines him for good. Now he's hanging up his cleats and giving journalism a shot. It's just a coincidence that he happens to pick a job in the same field, and the same city, as his former fiancée . . . right? But when Emma moves in next door, it's no accident. It's research. And Alex can't help wondering what might have been. Unlike the innocent girl he remembers, this Emma is chic, sophisticated, and assertive—and she wants absolutely nothing to do with him. The trouble is, Alex has never wanted her more.
My Verdict: ★★★★
∞
Goodreads synopsis: How far are you willing to go to start over?
Rook Walsh is homeless, jobless, and down to her last ten bucks when opportunity knocks her in the head and delivers a once in a lifetime opportunity.
Antoine Chaput knows the minute he spies Rook in his studio that she's got The Look. The dark and desperate look he must have to land the exclusive TRAGIC media contract.
Rook is paired up with top model Ronin, and he knows exactly what to do to make her blush for Antoine's camera. Her luck changes in an instant and suddenly she's got more attention and exposure than she can handle–both in front of the camera and behind the scenes.
My Verdict: ★★★★★
∞
Goodreads synopsis: Enigmatic and sexy, Carter Morgan is a wealthy CEO and playboy who keeps a model on his arm and the walls around his heart high. His dangerous good looks and seductive charm gets him whatever he wants— whenever he wants it. That is until he meets Eva.
When Carter locks eyes with smart and spirited fashion editor Eva Austin, sparks fly and worlds collide. He's drawn to her quiet beauty and independent spirit, and she can't deny the overwhelming effect he has on her. Her every instinct tells her to run, but he won't take no for an answer.
They embark on a passionately physical affair and discover that learning to love won't be easy.
My Verdict: ★★★
∞
Goodreads synopsis: The sensual story of Carter and Eva continues…
They embark on a passionate affair that threatens to consume them. She is his addiction and he can't stay away… and she doesn't want him to. He is her every desire, but she learns that playing with fire may get her burned. She must decide if the moments of exquisite perfection are worth the intense pain.
Together they explore the pleasures of being together, and discover the dark demons that threaten to tear them apart.
This book is intended for mature audiences.
My Verdict: ★★★
∞
Goodreads synopsis: Two hearts consumed by desire…
From the moment their eyes locked across a crowded room, he recognized something in her that he needed. Something that was impossible to resist. He needed her as surely as he needed his own heart to beat.
Consumed by each other, they tried to defy the odds. They made their own rules and surrendered completely to the exquisite power of their passion.
But will this passion be the very thing that threatens to destroy them?
My Verdict: ★★
∞
Goodreads synopsis: 
Meet Bridget Jones—a 30-something Singleton who is certain she would have all the answers if she could:
a. lose 7 pounds
b. stop smoking
c. develop Inner Poise
"123 lbs. (how is it possible to put on 4 pounds in the middle of the night? Could flesh have somehow solidified becoming denser and heavier? Repulsive, horrifying notion), alcohol units 4 (excellent), cigarettes 21 (poor but will give up totally tomorrow), number of correct lottery numbers 2 (better, but nevertheless useless)…"
Bridget Jones's Diary is the devastatingly self-aware, laugh-out-loud daily chronicle of Bridget's permanent, doomed quest for self-improvement — a year in which she resolves to: reduce the circumference of each thigh by 1.5 inches, visit the gym three times a week not just to buy a sandwich, form a functional relationship with a responsible adult, and learn to program the VCR.
My Verdict: ★★★★★
What do I think I'll read next?
 Goodreads synopsis: On the bottom of the icy sea off Nantucket lies the battered remains of the Italian luxury liner, Andrea Doria. But few know that within its bowels rests a priceless pre-Columbian antiquity—a treasure that now holds the key to a puzzle that is costing people their lives. For Kurt Austin, the leader of a courageous National Underwater Marine Agency (NUMA) exploration team, the killing begins when he makes a daring rescue of a beautiful marine archaeologist. The target of a powerful Texas industrialist named Halcon, Nina Kirov was attacked off the coast of Morocco after her discovery of a carved stone head that may prove Christopher Columbus was not the first European to discover America.
Soon Kurt and Nina embark on a deadly mission to uncover Halcon's masterful plan—an insidious scheme that would have him carve out a new nation from the southwest United States and Mexico, and ride to power on a wave of death and destruction. With Austin's elite NUMA crew attacking the murderous conspiracy from different sides, an extraordinary truth emerges; that Columbus may have made a fifth, unknown voyage to America in search of a magnificent treasure. And that the silent, steel hull of the Andrea Doria not only holds the answer to what the explorer may have found—but the fate of the United States itself.
Why? This book is sort of a bet. A colleague of mine likes to slag my books off and then one day he decided he'd actually give one of my books a go as long as I read one of his.  I gave him A Kiss of Shadows by Laurell K. Hamilton – he gave me Serpent. It's not my kind of book I don't think but I'll give it a go for sure.
∞
Goodreads synopsis: An immortal war has been brewing in the darkness . . . And now one woman has stumbled into the shadows.
Chicago private investigator Kira Graceling should have just kept on walking. But her sense of duty refused to let her ignore the moans of pain coming from inside a warehouse just before dawn. Suddenly she finds herself in a world she's only imagined in her worst nightmares.
At the center is Mencheres, a breathtaking Master vampire who thought he'd seen it all. Then Kira appears, this fearless, beautiful . . . human who braved death to rescue him. Though he burns for her, keeping Kira in his world means risking her life. Yet sending her away is unthinkable.
But with danger closing in, Mencheres must choose either the woman he craves, or embracing the darkest magic to defeat an enemy bent on his eternal destruction.
Why? I've gone backwards on my TBR list for this one – rather than going in the order I want to read them, I've gone with oldest first in terms of when I added it to my shelves.