This meme formerly hosted by MizB, is now hosted by Sam over at Taking on a World of Words.
Why not join in? Just answer the following three questions in a post and then put a link to that post in the Comments over at Taking on a World of Words.
The questions are:
What are you currently reading?
What did you recently finish reading?
What do you think you'll read next?
All images link back to their respective Goodreads page.
 
What am I currently reading?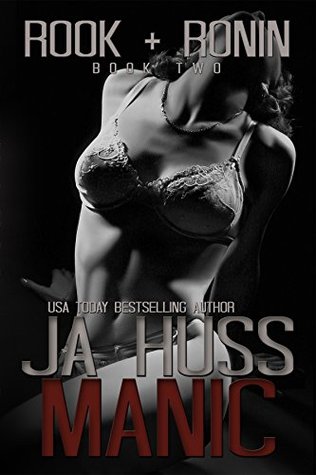 Goodreads Synopsis: TRAGIC is over and Rook is ready for the future—Spencer Shrike and the STURGIS contract!
It's three months of body art modeling! That means three months of Spencer Shrike's paintbrush all over her body, three months in front of Antoine's camera, and three months of twenty-four hour filming for Spencer's Biker Channel reality show.
Wait a minute…what reality show? Maybe she should've read that STURGIS contract a little closer? 😉
Sure, Rook's bank account is almost overflowing, but Ronin is angry, Clare is trying to escape rehab, Antoine is a worried mess, and Elise is just trying to hold everyone together. Her new family is about to fall apart before she even gets the chance to enjoy them.
Add in a mysterious man from her past, a road trip to the famous Sturgis Motorcycle Rally, and a final show in front of the entire world where all her goods are on display, and you've got Manic—a new adult contemporary romance that will definitely make your summer sizzle!
Current completion: 15% – Currently reading Manic from the complete 7 book series bundle. I haven't gone any further in the story to be honest. I'm half way through Chapter One of Manic.
∞
Goodreads synopsis: An immortal war has been brewing in the darkness . . . And now one woman has stumbled into the shadows.
Chicago private investigator Kira Graceling should have just kept on walking. But her sense of duty refused to let her ignore the moans of pain coming from inside a warehouse just before dawn. Suddenly she finds herself in a world she's only imagined in her worst nightmares.
At the center is Mencheres, a breathtaking Master vampire who thought he'd seen it all. Then Kira appears, this fearless, beautiful . . . human who braved death to rescue him. Though he burns for her, keeping Kira in his world means risking her life. Yet sending her away is unthinkable.
But with danger closing in, Mencheres must choose either the woman he craves, or embracing the darkest magic to defeat an enemy bent on his eternal destruction.
Current completion: 53% I'll have this book finished tonight without a doubt considering that the 53% only took me about an hour and a half to read – a little over 200 pages
What did I recently finish reading?

Goodreads Synopsis:
Hotshot sports editor Cole Sharpe has been freelancing for Oxford for years, so when he hears about a staff position opening up, he figures he's got the inside track. Then his boss drops a bombshell: Cole has competition. Female competition, in the form of a fresh-faced tomboy who can hang with the dudes-and write circles around them, too. Cole usually likes his women flirty and curvy, but he takes a special interest in his skinny, sassy rival, if only to keep an eye on her. And soon, he can't take his eyes off her.
Penelope Pope knows all too well that she comes off as just one of the guys. Since she's learned that wanting more usually leads to disappointment, Penelope's resigned to sitting on the sidelines when it comes to love. So why does Cole make her want to get back in the game? The man is as arrogant as he is handsome. He probably sees her as nothing more than a barrier to his dream job. But when an unexpected kiss turns into a night of irresistible passion, Penelope has to figure out whether they're just fooling around – or starting something real.
My verdict: ★★★★
We have a winner! I loved this book, Cole's character was amazing in the previous books but he only got better in his own book.
∞
Goodreads synopsis:
When Coroner Jenny Cooper crashes her car one bright September morning, she finds her mind propelled back to the past . . .
Ten years ago Jenny Cooper, a burned out family lawyer, finds herself embroiled in the most difficult of cases when a fourteen year old girl in her care is killed, falling under a train. It seems both the girl's family and the authorities are determined to prove Jenny responsible. But what is the real truth behind Natasha's tragic death?
My Verdict: ★★★★
Very good prequel to the series, I've got the first in the series ready and waiting
What do I think I'll read next?
 Goodreads synopsis: On the bottom of the icy sea off Nantucket lies the battered remains of the Italian luxury liner, Andrea Doria. But few know that within its bowels rests a priceless pre-Columbian antiquity—a treasure that now holds the key to a puzzle that is costing people their lives. For Kurt Austin, the leader of a courageous National Underwater Marine Agency (NUMA) exploration team, the killing begins when he makes a daring rescue of a beautiful marine archaeologist. The target of a powerful Texas industrialist named Halcon, Nina Kirov was attacked off the coast of Morocco after her discovery of a carved stone head that may prove Christopher Columbus was not the first European to discover America.
Soon Kurt and Nina embark on a deadly mission to uncover Halcon's masterful plan—an insidious scheme that would have him carve out a new nation from the southwest United States and Mexico, and ride to power on a wave of death and destruction. With Austin's elite NUMA crew attacking the murderous conspiracy from different sides, an extraordinary truth emerges; that Columbus may have made a fifth, unknown voyage to America in search of a magnificent treasure. And that the silent, steel hull of the Andrea Doria not only holds the answer to what the explorer may have found—but the fate of the United States itself.
Why? This book is sort of a bet. A colleague of mine likes to slag my books off and then one day he decided he'd actually give one of my books a go as long as I read one of his.  I gave him A Kiss of Shadows by Laurell K. Hamilton – he gave me Serpent. It's not my kind of book I don't think but I'll give it a go for sure.
∞

I pulled my first lucky dip from my TBR jar this morning and
I got The YA Readers Little Black Book by Various authors. It's 2314 pages and I'm a little dubious about it – not being a YA fan and all but I'll give it a go at some point
∞
I'm also re-reading on the side Tempting the Beast by Lora Leigh so I can read Bengal's Quest plus the other 5 I haven't read yet. So many to catch up on