This meme formerly hosted by MizB, is now hosted by Sam over at Taking on a World of Words.
Why not join in? Just answer the following three questions in a post and then put a link to that post in the Comments over at Taking on a World of Words.
The questions are:
What are you currently reading?
What did you recently finish reading?
What do you think you'll read next?
All images link back to their respective Goodreads page.
What am I currently reading?
Goodreads Synopsis: Rook is chasing her dream—film school and a chance at a life beyond the one she ran from six months ago. But before she can become the girl she wants to be, she must deal with the girl she left behind.
Ronin is also chasing his dream—a family of his own and a life away from erotic modeling. And he too, has a past he's trying to forget. A past that makes Rook question everything about their life together.
Lies, secrets, and shocking truths will rock the foundation Rook and Ronin have built. Can they put the past behind them and move forward together? Or is this just another too good to be true relationship that will crash and burn in the end?
Current completion: 30% – Still reading Panic though I haven't actually gone any further in the series.
∞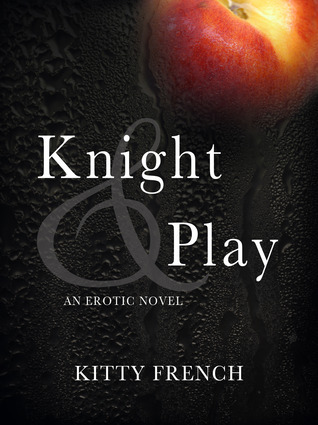 Goodreads Synopsis: There's only one thing in life Lucien Knight really hates, and that's husbands who cheat on their wives.
There's only one problem in Sophie Black's life. Her cheating husband…
From the moment Lucien & Sophie meet, the seal is set.
Romantic, emotional & intensely erotic, Knight and Play is the perfect read for lovers of international bestsellers Fifty Shades &Bared To You. Let yourself be swept away by Part One of the Knight series from Kitty French, a romance so hot it'll burn your fingers…
CEO of Knight Inc. Lucien Knight is catch-your-breath gorgeous and damaged by his troubled past in Norway. All grown up and relocated to London, he's built his empire of adult clubs from the ground up to become the gorgeous patron saint of the sex industry. No one knows the dark childhood secrets that have given Lucien a backbone of steel and a heart encased in ice. No one until Sophie Black, that is…
From the moment girl-next-door Sophie accepts the job as Lucien Knight's PA, she understands how Alice must have felt when she tumbled down the rabbit hole. Lucien takes her safe, vanilla life away and plunges her head first into a huge dish of fantasy flavours. Rich, spicy chocolate covered with dark, oozingly lickable sauce? Check. Tutti-frutti with indecently red, glistening cherries on the top? Yes please.
Lucien strips away all of Sophie's inhibitions, and when he instructs her to select three new toys, she soon realises he has more than a game of Monopoly on his mind…
He's opened the door to a whole new pleasure packed world without limits, and Sophie is utterly intoxicated. But how far is she willing to go? And what happens when she has to step back into reality again?
Lucien & Sophie's is a story of star crossed love and forbidden passion, a sexual odyssey that spans the globe and changes both of their lives forever. Let it change yours, too
Current completion: 36% and loving it



What did I recently finish reading?



Lucinda is as old as humanity itself, yet perpetually young, beautiful, and endowed with supernatural powers. She lives a double life human and immortal.
In her human guise, she manages Lucinda's Pawnshop & Antiquary, the doors of which can open to any street anywhere in the world at any time. Mortals who have arrived at a moral or spiritual crossroads are drawn into the mysterious shop. If they acquire one of its cursed artifacts, they may find themselves drafted into Lucifer s service.
Born out of a betrayal of trust between the first woman, Eve, and father Lucifer, Lucinda has worked covertly and subtly for millennia to be true to her mothers love by subverting her fathers schemes. She wins freedom for some; Lucifer keeps those who fail for eternity. She has to be careful, for Lucifer has placed her under the watchful eye of the fallen angel Nathaniel, whose real intentions are a mystery.
Lucifer manipulates his army of corrupted souls to achieve his end game: to explode the tension between global powers, then create a charismatic anti-Christ to seemingly save the world with Lucinda as mother and a hand-picked human as father.
But Lucinda has her own plans. After centuries of seeming distance from humanity, she falls in love with a mortal man, which threatens to derail Lucifer's plans to trigger Armageddon. This book follows Lucinda s torturous relationship with her supernatural father, as she strives to secretly undermine his crusade to destroy mankind.
How deep does Lucinda's humanity go? Where do her true loyalties lie? Is she her father's ally, or her mothers child? And if the Devil's daughter will not love a man he can control, can Lucifer control the man she loves?"
My Verdict: ★★★
∞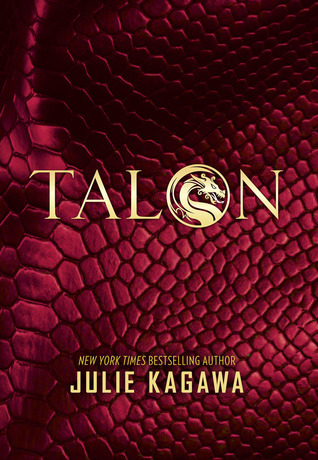 Goodreads Synopsis: Long ago, dragons were hunted to near extinction by the Order of St. George, a legendary society of dragon slayers. Hiding in human form and growing their numbers in secret, the dragons of Talon have become strong and cunning, and they're positioned to take over the world with humans none the wiser.
Ember and Dante Hill are the only sister and brother known to dragonkind. Trained to infiltrate society, Ember wants to live the teen experience and enjoy a summer of freedom before taking her destined place in Talon. But destiny is a matter of perspective, and a rogue dragon will soon challenge everything Ember has been taught. As Ember struggles to accept her future, she and her brother are hunted by the Order of St. George.
Soldier Garret Xavier Sebastian has a mission to seek and destroy all dragons, and Talon's newest recruits in particular. But he cannot kill unless he is certain he has found his prey: and nothing is certain about Ember Hill. Faced with Ember's bravery, confidence and all-too-human desires, Garret begins to question everything that the Order has ingrained in him: and what he might be willing to give up to find the truth about dragons
My Verdict: ★★★★  My review is here
∞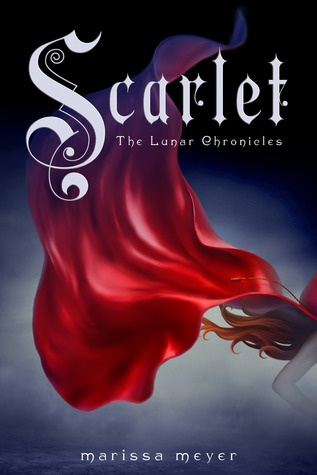 Goodreads Synopsis: Cinder, the cyborg mechanic, returns in the second thrilling installment of the bestselling Lunar Chronicles. She's trying to break out of prison—even though if she succeeds, she'll be the Commonwealth's most wanted fugitive.
Halfway around the world, Scarlet Benoit's grandmother is missing. It turns out there are many things Scarlet doesn't know about her grandmother or the grave danger she has lived in her whole life. When Scarlet encounters Wolf, a street fighter who may have information as to her grandmother's whereabouts, she is loath to trust this stranger, but is inexplicably drawn to him, and he to her. As Scarlet and Wolf unravel one mystery, they encounter another when they meet Cinder. Now, all of them must stay one step ahead of the vicious Lunar Queen Levana, who will do anything for the handsome Prince Kai to become her husband, her king, her prisoner.
My Verdict: ★★★
∞
Goodreads Synopsis: Chelsea Tanner's career as a defence lawyer is rapidly climbing. Her strong ethics and sharp wit in the courtroom has paved her way into becoming an associate of Sydney's top law firm. She hasn't lost a single case in her short but successful career. Law is her life, living and breathing it leaves little time for anything more. When a member from the infamous Legano Family is up on a murder charge, Chelsea finds more.
Pacer Fratelli is dark, hard and completely consumed by his new defence lawyer. Chelsea and Pacer's worlds couldn't be further apart but he wants more … and what Pacer wants, Pacer gets.
When bad love feels so good, just how far would you go to defend it?
My Verdict: ★★
What do I think I'll read next?
Again I'm just picking at random this week with no rhyme or reason to my selections.