This meme formerly hosted by MizB, is now hosted by Sam over at Taking on a World of Words.
Why not join in? Just answer the following three questions in a post and then put a link to that post in the Comments over at Taking on a World of Words.
The questions are:
What are you currently reading?
What did you recently finish reading?
What do you think you'll read next?
All images link back to their respective Goodreads page.
I've read so many books this week, it's unreal.  I've been on a mission to finish to a series and I did it!
What am I currently reading?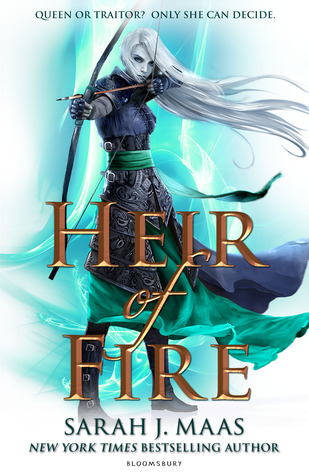 Goodreads Synopsis: She was the heir of ash and fire, and she would bow to no one.
Celaena Sardothien has survived deadly contests and shattering heartbreak—but at an unspeakable cost. Now she must travel to a new land to confront her darkest truth…a truth about her heritage that could change her life—and her future—forever.
Meanwhile, brutal and monstrous forces are gathering on the horizon, intent on enslaving her world. To defeat them, Celaena must find the strength to not only fight her inner demons but to battle the evil that is about to be unleashed.
The king's assassin takes on an even greater destiny and burns brighter than ever before in this follow-up to the New York Timesbestselling Crown of Midnight.
Current completion: Page 126 with 8 tag markers
∞
Goodreads Synopsis: 
Celebrate the Regency Bicentenary with lashings of high society scandal and seduction! Part 1 of this sparkling collection is available now, and includes 2 FREE BOOKS!
Current completion: 15% – Finished the first book of 12 and I'm about 80% through the second book. I've been reading this for a week or so.
What did I recently finish reading?

Goodreads Synopsis: Life in Rook & Ronin's world has been bliss for fifteen years. Rook, Veronica, and Ashleigh are still BFF's raising their kids together. Ronin, Spencer, and Ford have managed to go legit and stay out of trouble. And they have a pack of kids running around the eight thousand square foot Vail mansion they all share for the holidays–begging for gifts, and fun, and love.
But every HEA has problems.
Five is fifteen and getting ready to go off to college. He's put it off as long as he could in order to stay close to Princess Shrike, but his stay of execution is over and in three weeks he's off to Oxford. But Five can't leave until he gets the only thing he's ever wanted. The heart of his Princess.
Ford and Ashleigh never had any more children after Five. And now that Kate is sixteen, Ashleigh is out of her head with desire for just one more chance to have a baby in the house.
Rook and Ronin have two beautiful daughters, but Sparrow is growing up too. And she just got a job offer that has Ronin crazed with paternal worry.
And Spencer is the father of a fifteen-year-old princess who looks way too much like her Bombshell mother for his comfort level.
My Verdict: ★★★★
∞
Goodreads Synopsis: It started out like any other morning on the train.
Until I became mesmerized by the guy sitting across the aisle.
He was barking at someone on his phone like he ruled the world.
Who did the stuck-up suit think he was…God?
Actually, he looked like a God. That was about it.
When his stop came, he got up suddenly and left. So suddenly, he dropped his phone on the way out.
I might have picked it up.
I might have gone through all of his photos and called some of the numbers.
I might have held onto the mystery man's phone for days―until I finally conjured up the courage to return it.
When I traipsed my ass across town to his fancy company, he refused to see me.
So, I left the phone on the empty desk outside the arrogant jerk's office.
I might have also left behind a dirty picture on it first though.
I didn't expect him to text back.
I didn't expect our exchanges to be hot as hell.
I didn't expect to fall for him―all before we even met.
The two of us couldn't have been any more different.
Yet, you know what they say about opposites.
When we finally came face to face, we found out opposites sometimes do more than attract―we consumed each other.
Nothing could have prepared me for the ride he took me on. And I certainly wasn't prepared for where I'd wind up when the ride was over.
All good things must come to an end, right?
Except our ending was one I didn't see coming.
My Verdict: ★★★★ My review is here
 ∞
Goodreads Synopsis: Miss Jane Fairfield can't do anything right. When she's in company, she always says the wrong thing—and rather too much of it. No matter how costly they are, her gowns fall on the unfortunate side of fashion. Even her immense dowry can't save her from being an object of derision.
And that's precisely what she wants. She'll do anything, even risk humiliation, if it means she can stay unmarried and keep her sister safe.
Mr. Oliver Marshall has to do everything right. He's the bastard son of a duke, raised in humble circumstances—and he intends to give voice and power to the common people. If he makes one false step, he'll never get the chance to accomplish anything. He doesn't need to come to the rescue of the wrong woman. He certainly doesn't need to fall in love with her. But there's something about the lovely, courageous Jane that he can't resist…even though it could mean the ruin of them both.
My Verdict: ★★★★ My review is here
∞
Goodreads Synopsis: Sebastian Malheur is the most dangerous sort of rake: an educated one. When he's not scandalizing ladies in the bedchamber, he's outraging proper society with his scientific theories. He's desired, reviled, acclaimed, and despised—and he laughs through it all.
Violet Waterfield, the widowed Countess of Cambury, on the other hand, is entirely respectable, and she'd like to stay that way. But Violet has a secret that is beyond ruinous, one that ties her irrevocably to England's most infamous scoundrel: Sebastian's theories aren't his. They're hers.
So when Sebastian threatens to dissolve their years-long conspiracy, she'll do anything to save their partnership…even if it means opening her vulnerable heart to the rake who could destroy it for good.
My Verdict: ★★★ My review is here
What do I think I'll read next?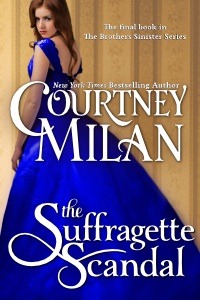 Goodreads Synopsis: An idealistic suffragette…
Miss Frederica "Free" Marshall has put her heart and soul into her newspaper, known for its outspoken support of women's rights. Naturally, her enemies are intent on destroying her business and silencing her for good. Free refuses to be at the end of her rope…but she needs more rope, and she needs it now.
…a jaded scoundrel…
Edward Clark's aristocratic family abandoned him to die in a war-torn land, so he survived the only way he could: by becoming a rogue and a first-class forger. When the same family that left him for dead vows to ruin Miss Marshall, he offers his help. So what if he has to lie to her? She's only a pawn to use in his revenge.
…and a scandal seven years in the making.
But the irrepressible Miss Marshall soon enchants Edward. By the time he realizes that his cynical heart is hers, it's too late. The only way to thwart her enemies is to reveal his scandalous past…and once the woman he loves realizes how much he's lied to her, he'll lose her forever.
∞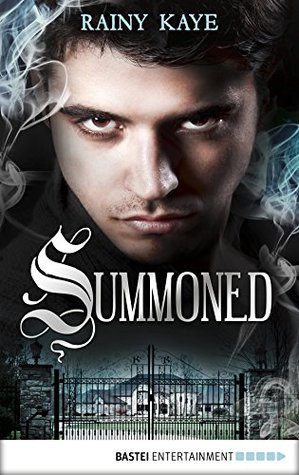 Goodreads Synopsis: Twenty-three year old Dimitri has to do what he is told – literally. Controlled by a paranormal bond, he is forced to use his wits to fulfill unlimited deadly wishes made by multimillionaire Karl Walker. Dimitri has no idea how his family line became trapped in the genie bond. He just knows resisting has never ended well.
When he meets Syd – assertive, sexy, intelligent Syd – he becomes determined to make her his own. Except Karl has ensured Dimitri can't tell anyone about the bond, and Syd isn't the type to tolerate secrets.
Then Karl starts sending him away on back-to-back wishes. Unable to balance love and lies, Dimitri sets out to uncover Karl's ultimate plan and put it to an end. But doing so forces him to confront the one wish he never saw coming – the wish that will destroy him.
A dark twist on genie folklore, SUMMONED follows a reluctant criminal as he unravels the mystery of the paranormal bond controlling him.
Why? I was kindly given a copy of this and the next in the series Stifled by the published via Netgalley. It sounds absolutely amazing and I can wait to get my teeth into it.
∞
Goodreads Synopsis:  To reach greatness you must step on bodies, and many brothers lie trodden in my wake. I've walked from pawn to player and I'll win this game of ours, though the cost of it may drown the world in blood…
The land burns with the fires of a hundred battles as lords and petty kings fight for the Broken Empire. The long road to avenge the slaughter of his mother and brother has shown Prince Honorous Jorg Ancrath the hidden hands behind this endless war. He saw the game and vowed to sweep the board. First though he must gather his own pieces, learn the rules of play, and discover how to break them.
A six nation army, twenty thousand strong, marches toward Jorg's gates, led by a champion beloved of the people. Every decent man prays this shining hero will unite the empire and heal its wounds. Every omen says he will. Every good king knows to bend the knee in the face of overwhelming odds, if only to save their people and their lands. But King Jorg is not a good king.
Faced by an enemy many times his strength Jorg knows that he cannot win a fair fight. But playing fair was never part of Jorg's game plan.