This meme formerly hosted by MizB, is now hosted by Sam over at Taking on a World of Words.
Why not join in? Just answer the following three questions in a post and then put a link to that post in the Comments over at Taking on a World of Words.
The questions are:
What are you currently reading?
What did you recently finish reading?
What do you think you'll read next?
All images link back to their respective Goodreads page.
I finally finished Heir of Fire and I'm quite glad of that. I also made a dent in my ARCs by reading and reviewing Summoned.
What am I currently reading?
Goodreads Synopsis: 
Celebrate the Regency Bicentenary with lashings of high society scandal and seduction! Part 1 of this sparkling collection is available now, and includes 2 FREE BOOKS!
Current completion: 18% – Finished the first and second book – 3 chapters in to the 3rd book.
∞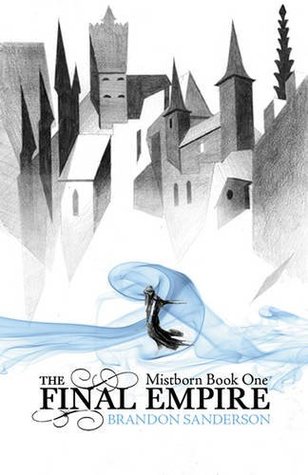 Goodreads Synopsis: In a world where ash falls from the sky, and mist dominates the night, an evil cloaks the land and stifles all life. The future of the empire rests on the shoulders of a troublemaker and his young apprentice. Together, can they fill the world with color once more?
In Brandon Sanderson's intriguing tale of love, loss, despair and hope, a new kind of magic enters the stage — Allomancy, a magic of the metals
Current completion: Page 124 of 647 and loving it
Why? It's the Book of the Month for It's Not Just a Book Club. Gave me the perfect excuse to read it again
∞
  Goodreads Synopsis:
The 'unparalleled romantic adventure'* of Nalini Singh's New York Times bestselling series continues as a new dawn begins for the Psy-Changeling world . . .
The Psy-Changeling world has undergone a staggering transformation and now stands at a crossroads. The Trinity Accord promises a new era of cooperation between disparate races and groups. It is a beacon of hope held together by many hands: Old enemies. New allies. Wary loners.
But a century of distrust and suspicion can't be so easily forgotten and threatens to shatter Trinity from within at any moment. As rival members vie for dominance, chaos and evil gather in the shadows and a kidnapped woman's cry for help washes up in San Francisco, while the Consortium turns its murderous gaze toward a child who is the embodiment of change, of love, of piercing hope: A child who is both Psy . . . and changeling.
To find the lost, protect the vulnerable – and save Trinity – no one can stand alone. This is a time of loyalty across divisions, of bonds woven into the heart and the soul, of heroes known and unknown standing back to back and holding the line. But is an allegiance of honour even possible with traitors lurking in their midst?
Current completion: Page 1 and I'm not going to lie I'm savouring it something chronic
Why? It's Nalini Singh of course! I was incredibly lucky to receive an Advanced printing and I've been trying not to read it so I don't damage it – luckily my pre-order for kindle arrives tomorrow so I will devour it.  My review will be up 5th July as part of the 10 years of Psy-Changeling/Release of Allegiance of Honour Blog Tour, where I'll also be giving away a copy of Allegiance of Honour to one lucky winner so stay tuned!
You can check out my IG post of excitement on the right at the bottom of my page.
What did I recently finish reading?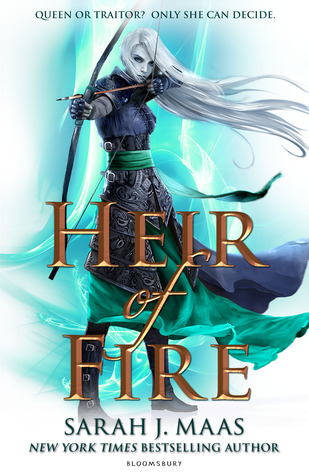 Goodreads Synopsis:
She was the heir of ash and fire, and she would bow to no one.
Celaena Sardothien has survived deadly contests and shattering heartbreak—but at an unspeakable cost. Now she must travel to a new land to confront her darkest truth…a truth about her heritage that could change her life—and her future—forever.
Meanwhile, brutal and monstrous forces are gathering on the horizon, intent on enslaving her world. To defeat them, Celaena must find the strength to not only fight her inner demons but to battle the evil that is about to be unleashed.
The king's assassin takes on an even greater destiny and burns brighter than ever before in this follow-up to the New York Times bestselling Crown of Midnight.
My Verdict: ★★★ There was just nothing going for me in this book.  It took 400 pages for me to enjoy it and when you consider that the book is only 562 that's saying something.  It was all filler and no killer!
∞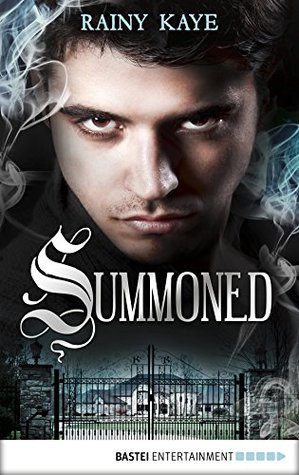 Goodreads Synopsis: Twenty-three year old Dimitri has to do what he is told – literally. Controlled by a paranormal bond, he is forced to use his wits to fulfill unlimited deadly wishes made by multimillionaire Karl Walker. Dimitri has no idea how his family line became trapped in the genie bond. He just knows resisting has never ended well.
When he meets Syd – assertive, sexy, intelligent Syd – he becomes determined to make her his own. Except Karl has ensured Dimitri can't tell anyone about the bond, and Syd isn't the type to tolerate secrets.
Then Karl starts sending him away on back-to-back wishes. Unable to balance love and lies, Dimitri sets out to uncover Karl's ultimate plan and put it to an end. But doing so forces him to confront the one wish he never saw coming – the wish that will destroy him.
A dark twist on genie folklore, SUMMONED follows a reluctant criminal as he unravels the mystery of the paranormal bond controlling him.
Why? I was kindly given a copy of this and the next in the series Stifled by the publisher via Netgalley. It sounds absolutely amazing and I can wait to get my teeth into it.
My Verdict: ★★★★ My review is here
∞
 Goodreads Synopsis: From the dazzling ballrooms of glittering London society to magnificent, cursed estate in the distant wilds of Yorkshire, comes the deliciously wicked story of a thoroughly unconventional courtship—and a thrilling midnight rendezvous that could only lead to love…
At four and twenty Victoria Huntington thought herself quite adept at fending off fortune hunters… until she came under siege from Lucas Colebrook, the darkly disturbing new Earl of Stonevale. Amidst the brightly plumed birds of the town, Lucas was a hawk. And when he held out the lure of moonlit rides and wild, reckless midnight escapades, Victoria found herself powerless to resist.
But becoming Stonevale's companion in adventure was far more dangerous undertaking than Victoria could ever imagine. For the attractive Earl would use her every weakness to woo her, to win her, and ultimately to wed her. And soon the amber-eyed lady would find herself ensconced in a crumbling mansion deep in the English countryside… where the real reason for her hasty marriage becomes all too apparent…and where the ghosts of her dark-stained past are waiting to rise up in a terrifying plot that will threaten her life, her honor, and the only man she could ever love.
My Verdict: ★★★★★ – Re-read and it was still good.
What do I think I'll read next?
I actually don't know. I'm not reading what I say I'll read and I'm picking at will from my kindle.
Goodreads Synopsis:  To reach greatness you must step on bodies, and many brothers lie trodden in my wake. I've walked from pawn to player and I'll win this game of ours, though the cost of it may drown the world in blood…
The land burns with the fires of a hundred battles as lords and petty kings fight for the Broken Empire. The long road to avenge the slaughter of his mother and brother has shown Prince Honorous Jorg Ancrath the hidden hands behind this endless war. He saw the game and vowed to sweep the board. First though he must gather his own pieces, learn the rules of play, and discover how to break them.
A six nation army, twenty thousand strong, marches toward Jorg's gates, led by a champion beloved of the people. Every decent man prays this shining hero will unite the empire and heal its wounds. Every omen says he will. Every good king knows to bend the knee in the face of overwhelming odds, if only to save their people and their lands. But King Jorg is not a good king.
Faced by an enemy many times his strength Jorg knows that he cannot win a fair fight. But playing fair was never part of Jorg's game plan.