This meme formerly hosted by MizB, is now hosted by Sam over at Taking on a World of Words.
Why not join in? Just answer the following three questions in a post and then put a link to that post in the Comments over at Taking on a World of Words.
The questions are:
What are you currently reading?
What did you recently finish reading?
What do you think you'll read next?
All images link back to their respective Goodreads page.
It's been another slow week – There was the Gollancz Fest on the 17th and then I was away for most of last week so it's been a slow one as you can tell by the Update post I did. I'm back now though so things should hopefully pick up!
---
What am I currently reading?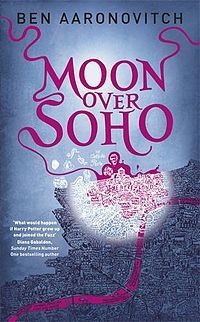 Goodreads Synopsis: I was my dad's vinyl-wallah: I changed his records while he lounged around drinking tea, and that's how I know my Argo from my Tempo. And it's why, when Dr Walid called me to the morgue to listen to a corpse, I recognised the tune it was playing.
Something violently supernatural had happened to the victim, strong enough to leave its imprint like a wax cylinder recording. Cyrus Wilkinson, part-time jazz saxophonist and full-time accountant, had apparently dropped dead of a heart attack just after finishing a gig in a Soho jazz club. He wasn't the first.
No one was going to let me exhume corpses to see if they were playing my tune, so it was back to old-fashioned legwork, starting in Soho, the heart of the scene. I didn't trust the lovely Simone, Cyrus' ex-lover, professional jazz kitten and as inviting as a Rubens portrait, but I needed her help: there were monsters stalking Soho, creatures feeding off that special gift that separates the great musician from someone who can raise a decent tune. What they take is beauty. What they leave behind is sickness, failure and broken lives.
And as I hunted them, my investigation got tangled up in another story: a brilliant trumpet player, Richard 'Lord' Grant – my father – who managed to destroy his own career, twice. That's the thing about policing: most of the time you;re doing it to maintain public order. Occasionally you're doing it for justice. And maybe once in a career, you're doing it for revenge
Current Completion: 30% and once again I'm enjoying this one. I like Peter so much and I can't wait to see where this plot goes.
∞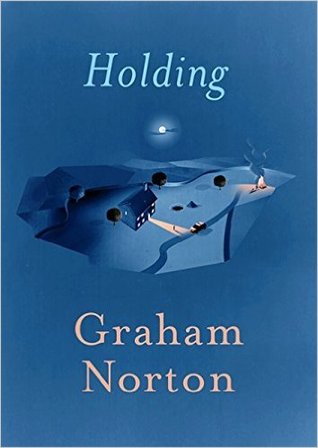 Goodreads Synopsis: Graham Norton's masterful debut is an intelligently crafted story of love, secrets and loss.
The remote Irish village of Duneen has known little drama; and yet its inhabitants are troubled. Sergeant PJ Collins hasn't always been this overweight; mother of­ two Brid Riordan hasn't always been an alcoholic; and elegant Evelyn Ross hasn't always felt that her life was a total waste.
So when human remains are discovered on an old farm, suspected to be that of Tommy Burke – a former­ love of both Brid and Evelyn – the village's dark past begins to unravel. As the frustrated PJ struggles to solve a genuine case for the first time in his life, he unearths a community's worth of anger and resentments, secrets and regret.
Darkly comic, touching and at times profoundly sad. Graham Norton employs his acerbic wit to breathe life into a host of loveable characters, and explore – with searing honesty – the complexities and contradictions that make us human.
Current Completion: 10% – I was kindly provided with an ARC copy of this book by the one and only Graham Norton by the publisher Hodder & Stoughton via Netgalley and I'm enjoying what I've read so far. I had a good giggle at the beginning part of the book as well.
Holding is expected to be published on 6th October 2016 in Hardcover.
What did I recently finish reading?

Goodreads Synopsis:
Logen Ninefingers, infamous barbarian, has finally run out of luck. Caught in one feud too many, he's on the verge of becoming a dead barbarian – leaving nothing behind him but bad songs, dead friends, and a lot of happy enemies.
Nobleman Captain Jezal dan Luthar, dashing officer, and paragon of selfishness, has nothing more dangerous in mind than fleecing his friends at cards and dreaming of glory in the fencing circle. But war is brewing, and on the battlefields of the frozen North they fight by altogether bloodier rules.
Inquisitor Glokta, cripple turned torturer, would like nothing better than to see Jezal come home in a box. But then Glokta hates everyone: cutting treason out of the Union one confession at a time leaves little room for friendship. His latest trail of corpses may lead him right to the rotten heart of government, if he can stay alive long enough to follow it.
Enter the wizard, Bayaz. A bald old man with a terrible temper and a pathetic assistant, he could be the First of the Magi, he could be a spectacular fraud, but whatever he is, he's about to make the lives of Logen, Jezal, and Glokta a whole lot more difficult.
Murderous conspiracies rise to the surface, old scores are ready to be settled, and the line between hero and villain is sharp enough to draw blood.
My verdict: ★★★★★ Holy crap. I did a failed buddy read with a colleague (and by failed I mean I went on holiday and he cheated and carried on reading without me!) but my god what a book. If there's any book I suggest you read it's this one.
---
What do I think I'll read next?
Goodreads Synopsis: Atlanta is a city plagued by magical problems. Kate Daniels will fight to solve them—no matter the cost.
Mercenary Kate Daniels and her mate, Curran, the Beast Lord, are struggling to solve a heartbreaking crisis. Unable to control their beasts, many of the Pack's shapeshifting children fail to survive to adulthood. While there is a medicine that can help, the secret to its making is closely guarded by the European packs, and there's little available in Atlanta.
Kate can't bear to watch innocents suffer, but the solution she and Curran have found threatens to be even more painful. The European shapeshifters who once outmaneuvered the Beast Lord have asked him to arbitrate a dispute—and they'll pay him in medicine. With the young people's survival and the Pack's future at stake, Kate and Curran know they must accept the offer—but they have little doubt that they're heading straight into a trap…
Why? The newest book Magic Binds is out in a couple of days and I need to finish my re-read of the series before I can read that one, I've been so behind on my normal series it's taking me a while to get back into them.
∞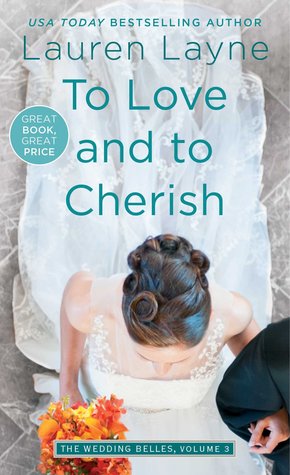 Goodreads Synopsis: Sex and the City meets The Wedding Planner in The Wedding Belles, a contemporary and witty romance series about three high-powered New York City women who can plan any wedding—but their own.
Alexis Morgan has spent the past six years devoted to turning her tiny start-up into Manhattan's premiere wedding planning company, The Wedding Belles. Now that her business is thriving, it's time to turn towards her much neglected personal life, and Alexis approaches her relationships like she does everything else: with a plan. Not a part of that plan is Logan Harris, the silent partner in the Belles, and the one person who's been there for her since the very beginning. But Alexis needs someone fun, and Logan's all business, all the time—except when a late night at the office ends with an unexpected kiss that leaves the usually cool and together Alexis reeling.
Logan has lusted after Alexis since the day he walked into the tiny Harlem apartment that used to double as her office. But the ambitious wedding planner has always been untouchable…until now. Alexis has made it clear that she's on the dating market—and equally clear that he's not in the running. But when Alexis finds herself in need of a date for her sister's last minute wedding in Florida, Logan knows it's the perfect time to show Alexis that there's more to him than numbers and spreadsheets—and beneath the pinstripes and glasses lies a hot-blooded heartthrob. As Florida's sultry days turn into even hotter nights, Logan's out to convince Alexis that the fling of a lifetime could just maybe turn into forever…
Why? I was lucky enough to be approved for an ARC of this book from the publisher via Netgalley and I loved the first two so much I can't wait to see how this book ends the series.
To Love and To Cherish is expected to be published 18th October 2016