This meme formerly hosted by MizB, is now hosted by Sam over at Taking on a World of Words.
Why not join in? Just answer the following three questions in a post and then put a link to that post in the Comments over at Taking on a World of Words.
The questions are:
What are you currently reading?
What did you recently finish reading?
What do you think you'll read next?
All images link back to their respective Goodreads page.
---
What am I currently reading?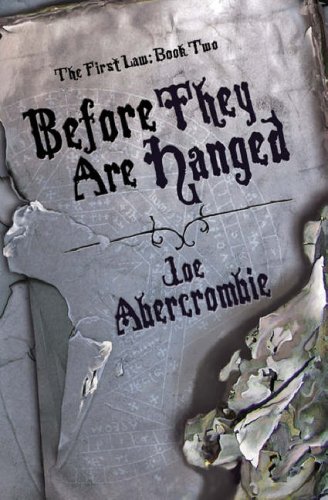 Goodreads Synopsis: Superior Glokta has a problem. How do you defend a city surrounded by enemies and riddled with traitors, when your allies can by no means be trusted, and your predecessor vanished without a trace? It's enough to make a torturer want to run – if he could even walk without a stick.
Northmen have spilled over the border of Angland and are spreading fire and death across the frozen country. Crown Prince Ladisla is poised to drive them back and win undying glory. There is only one problem – he commands the worst-armed, worst-trained, worst-led army in the world.
And Bayaz, the First of the Magi, is leading a party of bold adventurers on a perilous mission through the ruins of the past. The most hated woman in the South, the most feared man in the North, and the most selfish boy in the Union make a strange alliance, but a deadly one. They might even stand a chance of saving mankind from the Eaters. If they didn't hate each other quite so much.
Ancient secrets will be uncovered. Bloody battles will be won and lost. Bitter enemies will be forgiven – but not before they are hanged.
Current Completion: Page 140 of 441
∞
Goodreads Synopsis: From New York Times Bestselling author Brent Weeks
THE BLACK PRISM begins a brand new action-packed tale of magic and adventure …
Guile is the Prism, the most powerful man in the world. He is high priest and emperor, a man whose power, wit, and charm are all that preserves a tenuous peace. Yet Prisms never last, and Guile knows exactly how long he has left to live.
When Guile discovers he has a son, born in a far kingdom after the war that put him in power, he must decide how much he's willing to pay to protect a secret that could tear his world apart.
Current Completion: Page 150 of 730
What did I recently finish reading?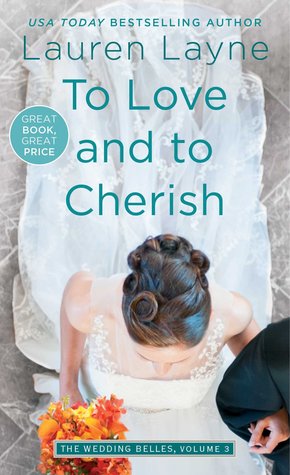 Goodreads Synopsis:
Sex and the City meets The Wedding Planner in The Wedding Belles, a contemporary and witty romance series about three high-powered New York City women who can plan any wedding—but their own.
Alexis Morgan has spent the past six years devoted to turning her tiny start-up into Manhattan's premiere wedding planning company, The Wedding Belles. Now that her business is thriving, it's time to turn towards her much neglected personal life, and Alexis approaches her relationships like she does everything else: with a plan. Not a part of that plan is Logan Harris, the silent partner in the Belles, and the one person who's been there for her since the very beginning. But Alexis needs someone fun, and Logan's all business, all the time—except when a late night at the office ends with an unexpected kiss that leaves the usually cool and together Alexis reeling.
Logan has lusted after Alexis since the day he walked into the tiny Harlem apartment that used to double as her office. But the ambitious wedding planner has always been untouchable…until now. Alexis has made it clear that she's on the dating market—and equally clear that he's not in the running. But when Alexis finds herself in need of a date for her sister's last minute wedding in Florida, Logan knows it's the perfect time to show Alexis that there's more to him than numbers and spreadsheets—and beneath the pinstripes and glasses lies a hot-blooded heartthrob. As Florida's sultry days turn into even hotter nights, Logan's out to convince Alexis that the fling of a lifetime could just maybe turn into forever…
My verdict: ★★★★★ My review is here
∞
Goodreads Synopsis: The paranormal war that engulfed New Orleans seven years ago is over. But the battle for the city is just beginning . . .
Claire Connolly is a Sensitive, infected with magic when the Veil that divides humanity from the world beyond fell. Magic can easily consume and destroy a Sensitive, and if Claire's secret is discovered she'll be locked into the walled district of Devil's Isle along with every other Paranormal left in the city.
Bounty hunter Liam Quinn discovered Claire's secret, but refused to turn her in. Together they saved New Orleans from the resurgence of magic that nearly destroyed it. But now a dangerous cult is on the rise, and it will take both Claire and Liam—and magical allies within Devil's Isle's towering walls—to defeat the occult threat before magic corrupts them both…
My verdict: ★★★★.5 Review is here
∞
Goodreads Synopsis: A WHOLE NEW REASON TO MIND THE GAP
It begins with a dead body at the far end of Baker Street tube station, all that remains of American exchange student James Gallagher—and the victim's wealthy, politically powerful family is understandably eager to get to the bottom of the gruesome murder. The trouble is, the bottom—if it exists at all—is deeper and more unnatural than anyone suspects . . . except, that is, for London constable and sorcerer's apprentice Peter Grant. With Inspector Nightingale, the last registered wizard in England, tied up in the hunt for the rogue magician known as "the Faceless Man," it's up to Peter to plumb the haunted depths of the oldest, largest, and—as of now—deadliest subway system in the world.
At least he won't be alone. No, the FBI has sent over a crack agent to help. She's young, ambitious, beautiful . . . and a born-again Christian apt to view any magic as the work of the devil. Oh yeah—that's going to go well.
My verdict: ★★★★ Review is pending
---
What do I think I'll read next?
No idea, we shall see