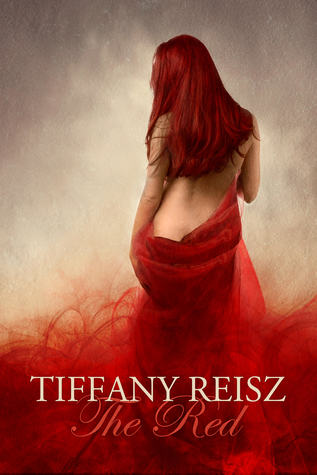 Title: The Red | Series: Standalone | Author: Tiffany Reisz | Publisher: 8th Circle Press | Publication date: July 11th 2017 | Num. Pages: 248 | Genre: Erotica, BDSM | How I owned it: ARC copy kindly provided by the publisher
★★★★★
5 stars – a wickedly sinful story with a paranormal twist I didn't expect
Many thanks to Tiffany's Manservant Andrew for providing me with a copy of this book in exchange for an honest review.
---
Synopsis
Mona Lisa St. James made a deathbed promise that she would do anything to save her mother's art gallery. Unfortunately, not only is The Red painted red, but it's in the red. She soon realizes she has no choice but to sell it.
Just as she realizes she has no choice but to sell it, a mysterious man comes in after closing time and makes her an offer: He will save The Red if she agrees to submit to him for the period of one year.
The man is handsome, English, and terribly tempting…but surely her mother didn't mean for Mona to sell herself to a stranger. Then again, she did promise to do anything to save The Red…
The Red is a standalone novel of erotic fantasy from Tiffany Reisz, international bestselling author of The Bourbon Thief and the Original Sinners series.
---
Review
What can I say about The Red?  I honestly don't know where to begin.
I went into The Red with an open mind and I came out the other end with it even wider. Someone once wrote that you're not always the same person who opened the front cover at the end of a book and this is by no means untrue in this case.
The Red is the name of an art gallery owned by Mona Lisa St James who promises her mother on her deathbed that she will do anything to save The Red. The definition of anything in this book is carte blanche. Literally, I'm talking a blank white card that gives the holder carte blanche to do anything he wants.
By he – I mean Malcolm. That's all he's known as throughout the book – no last name, no contact details and sparse visits.
Mona has got to the point where she must sell The Red – it and she are highly in debt and have no way of keeping it afloat. Until one night in June when a mysterious stranger appears in the gallery without a sound and offers Mona a way to save the gallery – the offer? She must submit to him for a period of one year; he will treat her like his whore for a year and each time they have an assignation she's paid in art.
Sounds relatively okay, right?
I forgot to mention that each chapter is styled after a specific piece of art – now I'm not an art connoisseur in anyway shape or form, but I sure have a new appreciation for art now. I'm almost positive that the paintings in this book are supposed to be less erotic than what Tiffany has made them but damn.
Having read Tiffany's books before, I knew what I was in for to a point, but The Red had a nice subtle paranormal twist to it that was particularly fun to read, it kept me guessing all through out trying to work out what the hell was happening with all the spooky hallucination type events, the weird appearances and the odd feeling Mona gets.
Character-wise I couldn't have pictured two better characters to be in this book – Malcolm was the perfect dominant while Mona had the submissive down mostly though she did have a little bit of a freak out at some points.
The sexual scenes were written like the author has experienced a lot of it herself or at the very least she knows how to write it so well that she makes us think that she has experienced it herself. The entire book was written astoundingly well with a good strong flow and a good strong plot – unique to be sure, for me at least.
There was a wicked twist at the end of the book – totally unexpected but fitting for the painting the chapter is named after – again I wouldn't have known what the painting was without some serious googling but each and every chapter was perfectly styled with the relevant painting.
Overall, I really, really liked this book. It's a definite must read for all fans of Tiffany Reisz and all fans of erotica as well.
Don't forget to check out the giveaway for an exclusive set of cards